Written and Directed by Joshua Bainbridge
Touring through 2023
120 minutes
Cast: 8
Summer, 1989. Against a backdrop of robbery, secrets, sex and jazzercise, Happy Jack's Motel becomes a dingy battleground offering eight people one last shot at escaping their dark fates
Happy Jack's Motel depicts the fragmentation of the toxic male influence through its pop culture heyday of the 1980's.  In an examination of disappointment and disillusionment with the North American "ideal man" and the ramifications of that behavioral pattern against the backdrop of the Northern experience and a rural economic slowdown.
This show contains mature themes and violence.
CAST 
Joshua Bainbridge as JACK
Kelsey Ruhl as DINAH
Matt Lishman as BILLY
Stephanie Kast as ALICE
Jennifer Carroll as STACY
Kaitlyn Stewart as RUTH
Morgan Bedard as FRANK
Graham Ross as CASH
"Absolutely shatteringly great."
                                                 –Nancy Thompson – founding General Manager of the Nipissing Stage Company
"Simply Awesome."
                                                 —Greg Estabrooks – YourTV Cogeco News
"Bainbridge, with his darkly comedic approach to theatre that includes
a healthy dose of hijinks and just a touch of gore, handles the extravagance
of the era with wit and dexterity, taking a scalpel to the Decade of Greed.
Jack and his friends will keep you laughing."
                                                 –The Stoufville Review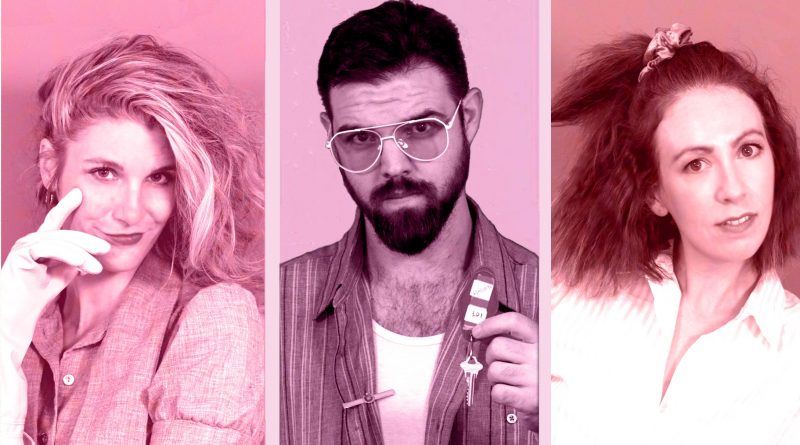 Tour Dates
May 19th, 20th, and 21st, 2022 in NORTH BAY at the Odyssée Theatre
November 5th and 6th, 2021 at STOUFFVILLE at 19 On the Park
October 28th – 30th, 2021 at UXBRIDGE at the Uxbridge Music Hall
June 1st, 2023 in PARRY SOUND at the Stockey Centre
April 28th and 29th, 2023 at the COBALT Classic Theatre