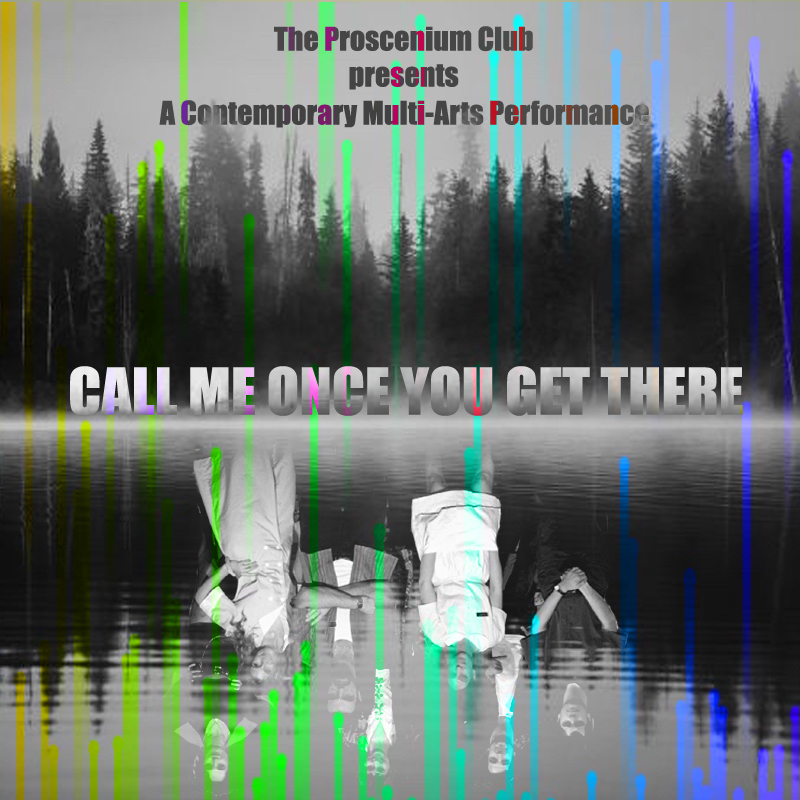 "Call Me Once You Get There"  is a contemporary multi-art installation exploring the themes of artistic expression in rural areas within an economic slowdown. This 7-person performance, spoken word, theatre and media arts piece challenges the audience to explore the space our efforts fill and the holes they leave behind.
Featuring the writings:
Trains ya' – by Morgan Bedard
The Cycle by Matthew Lishman
Consumed by Kaitlyn Stewart
Magic by Stephanie Kast
Maude by Jennifer Carroll
Call Me Once You Get There by Joshua Bainbridge
Find the Light by Kelsey Ruhl
The Proscenium Club is a collective of like-minded artists, passionate about creating New Canadian Works and keeping Northern & Rural Ontario on the National cultural map.  Our work engages in the macabre and often dark truths about the places that people do not want to acknowledge.
Artist Bios –
Joshua Bainbridge engages with the arts as a visual and multi-artist working with groups such as Aanmitaagzi, Future in Safe Hands Collective and on the contemporary art festival Ice Follies. Josh's media arts installation practice focuses on dystopian futures that are not far from our reality. "People need dramatic examples to shake them out of apathy and I can't do that without making art."
Morgan Bedard is a compulsive sculptor creating challenging contemporary works from basic building materials. Morgan applies skill and passion to arts projects. Working actively with the Future in Safe Hands Collective creating visual arts installations and performance art pieces including working on the Honest Ed's Closing reception and with Aanmitaagzi.
Jennifer Carroll is an installation artist whose work aims to shift focus from what art visually represents to what it communicates. Jennifer asks the viewer to question the commodification of art with her works tending to exist for a small pocket of time- with the space left behind serving as an important part of the conversation.
Stephanie Kast is a textile artist focusing on making wearable art pieces that challenge convention and inspire imagination. Her work provokes thought while functioning as utility clothing or fashion depending on the environment she is giving response to.
Matt Lishman's installation work focuses on form and the intersecting points between the physical world and the world where people imagine. His creations have engaged multiple professional venues with the creation of "Red Truck" which has been installed in various public spaces throughout Northern Ontario.
Kelsey Ruhl is an active visual artist and performance artist creating haunting and beautiful pieces that challenge and delight the viewer. After engaging in an intensive art-activism master-class with Clayton Windatt in 2016, Ruhl now engages in creation and dissemination actively. She also recently performed at the Honest Ed's closing reception in Toronto as part of the Future in Safe Hands Collective.
Kaitlyn Stewart is a scenic artist whose work focuses on the detailed re-creation or fabrication of seemingly everyday locations or surroundings placed against a real world setting foreign or unfamiliar to them.