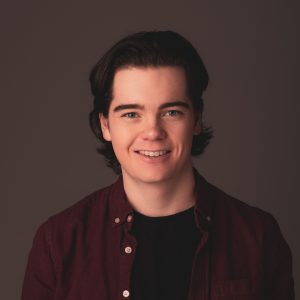 Download Matt Lishman's Full CV
Matt Lishman is a multi faceted artist with his main focus being acting.  He has played Malcolm in Macbeth (Theatre North 2017), Cassidy in The Bonds that Hold Us (On The Edge Fringe 2017), Bobby in Tough (On The Edge Fringe 2016), and Philip in Sanctuary (On The Edge Fringe 2015). In winter 2017 Matt appeared as Peter in the Watershed Shakespeare Festival Collective production of Romeo and Juliet. Some of Matt's Television/Film credits include parts in: Goalie, TVO's Hard Rock Medical, CTV's Cardinal, the Netflix original film, The New Romantic and the film Astonishing Tales of Terror. At On The Edge Fringe Festival 2019, Matt made his directorial debut with Dragged, which earned a best of fringe nomination for viewers choice, while also appearing in the world premiere of Stephanie Kast's new play The Cavewoman. Matt worked as Stage Manager and assistant carpenter on Proscenium Club's 2018/2019 show, The Life and Death of John the Milkman. For the 2018/2019 touring production Matt stepped onto the stage playing the lead role of Jim in Sit, James. Matt played the role of Herrick in the Sun Dog theatre festival production of The Crucible.  At On the Edge Fringe 2019, Matt wrote and Directed The Tragedy of Errors, Winner of Best of Fringe: Outstanding Production. He also appeared as Charlie in the 2019/2020 touring production Barefoot on the Moon. 
Matt will appear in the 2021/2022 tour of Happy Jack's Motel.
As an Installation artist Matt Lishman focuses on form and the intersecting points between the physical world and the world where people imagine. His creations have engaged multiple professional venues with the creation of "Red Truck" which has been installed in various public spaces in North Bay area.