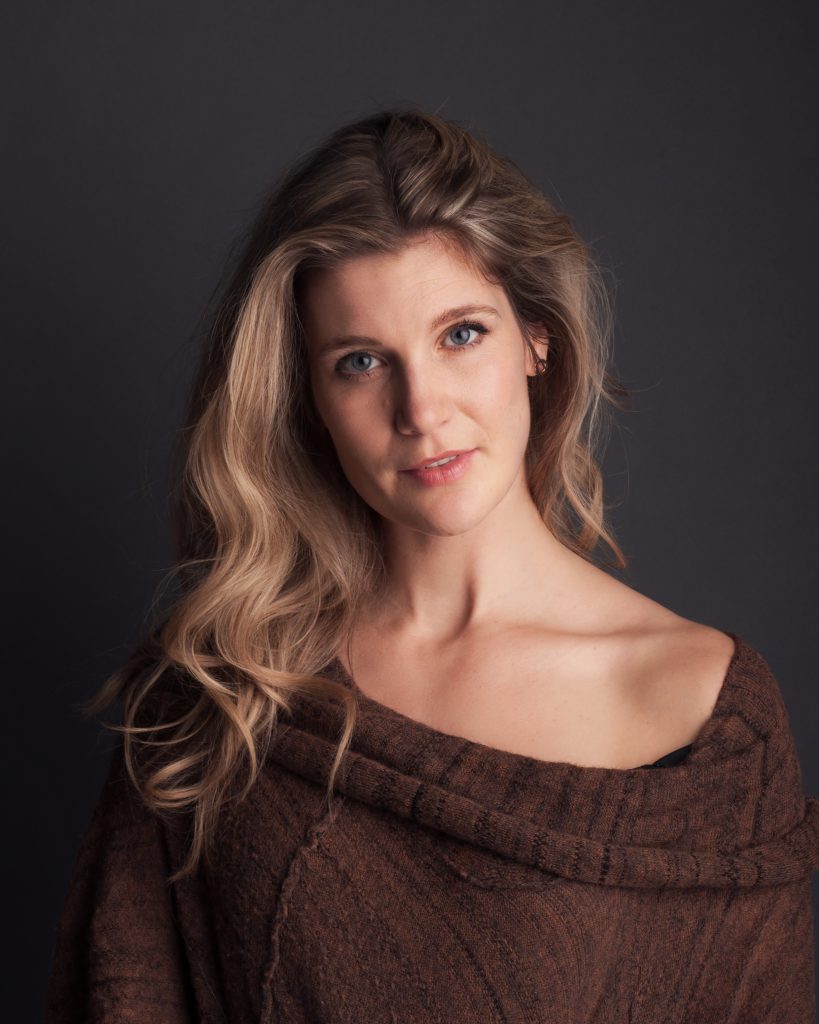 Kelsey Ruhl is a Theatre Arts graduate of Canadore College. Ruhl first appeared in the docudrama Harold and Lorna and has since appeared in the feature films The Captive, Christmas with Tucker, Algonquin, Christmas Inheritance, Midnight Masquerade, Valentine Ever After, Crossword Mystery, Christmas at Cartwright's and James Vs. His Future Self; working alongside actors such as Ryan Reynolds, Nicholas Campbell and James Brolin. As well as appearing in the television series' Slasher, Hard Rock Medical, Carter and Letterkenny. Recently she appeared in the feature film Audience of Chairs and will be in the new TV series When Hope Calls. Kelsey has also worked on numerous stage productions portraying such characters as Milady in The 3 Musketeers, Johanna Donnelley in The Donnelley's, Maid Marian in Robin Hood: King of the Outlaws and Cordelia in King Lear. In fall 2016, Kelsey played the role of Sarah in the Proscenium Club debut production I Live with him Every Day: The Tragedy of David and Dave and also played Lucy in Joshua Bainbridge's adaptation of Dracula. In winter 2017 she starred as Juliet in the Watershed Shakespeare Festival Collective production of Romeo and Juliet. Other notable productions include; Macbeth, People Grieving, Night of the Living Dead and Paper Dolls. Kelsey starred as Beverly Stacey in Proscenium Club's 2017/2018 tour of The Life and Death of John the Milkman, and as Lady Anne in the 2018/2019 tour, Sit, James. At On the Edge Fringe 2019, Kelsey appeared in The Tragedy of Errors. Kelsey played both -amateur actress, Jo as well as John. F. Kennedy in the Club's 2019/2020 touring production Barefoot on the Moon.
Kelsey will also appear in the 2021/2022 tour of Happy Jack's Motel.
Kelsey is the Artistic Director of the "On the Edge Fringe Festival" in North Bay, which will soon celebrate its eighth summer of Fringe. In March of 2019, Kelsey launched the Sun Dog Theater Festival, a sister festival to On the Edge. This curated festival was where Kelsey made her directorial debut with her production of Arthur Miller's The Crucible. With her commitment to the Proscenium Club and her lead hand in the operations of two yearly festivals, Kelsey continues to make North Bay a provincially recognized hub for theater, enriching the vibrancy of her northern community by providing professional quality fine arts to it's residents, and bringing vitality to the local economy.
Kelsey Ruhl is an active visual artist and performance artist creating haunting and beautiful pieces that challenge and delight the viewer. After engaging in an intensive art-activism master-class with Clayton Windatt in 2016, Ruhl now engages in creation and dissemination actively. After recently performing at the Honest Ed's closing reception in Toronto as part of the Future in Safe Hands Collective.