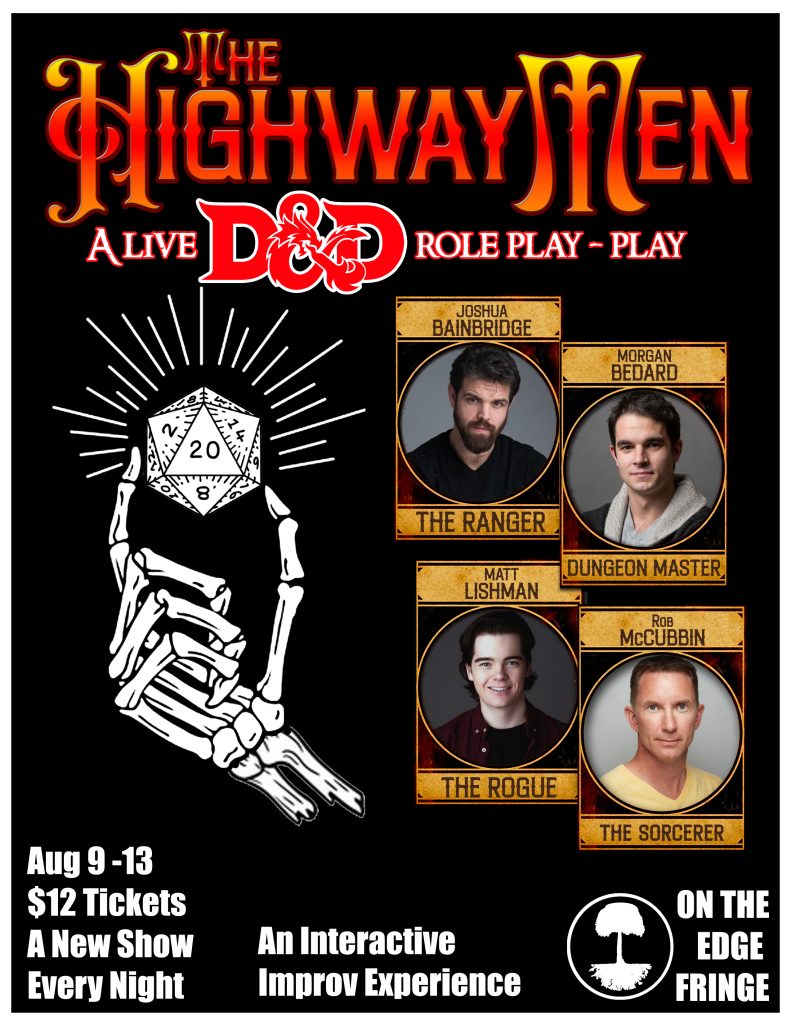 Run Time: 60 Mins
Featuring
Joshua Bainbridge
Morgan Bedard
Matt Lishman
Rob McCubbin
Journey to the fantastic, yet familiar, realm of Faerun in this unscripted adventure comedy serial!
Audience members will be asked to take up the 20 sided Die of Power and roll to determine the fate of our heroes as they face, goblins, orc, dungeons and dragons.
Experience all the critical hits, the critical fails, and the off the wall improv.
A part of On the Edge Fringe 2023 – August 9th to 13th