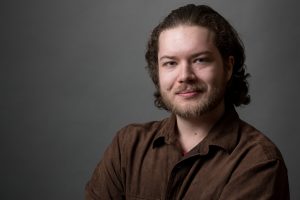 Caleb Geden is a graduate of the Canadore College Theatre Arts program. His previous roles include Ray in Rep21's production of Lone Star, Jeff in Rep21's production of Rag and Bone, Detective Bradley in The Life and Death of John the Milkman, The Sheriff of Nottingham in J2's production of Robin Hood: King of the Outlaws, Chris Corbin in Poison Ground and various character's in The Watershed Shakespeare Festival Collective (WSFC) production of King Lear. In fall 2016, Caleb played David in the inaugural Proscenium Club production I Live With Him Every Day: The Tragedy of David and Dave and appeared as Johnathan Harker in Joshua Bainbridge's adaptation of Dracula. In winter 2017 Caleb played Tybalt in the WSFC production of Romeo and Juliet as well as appearing as Lennox in Macbeth at the On The Edge Fringe Festival. Caleb also appears in the feature film Peter the Apostle, Astonishing Tales of Terror and the BRAVO series Carter. Caleb spent his 2017/2018 as John Walters in the Proscenium Club's 2017/2018 tour of The Life and Death of John the Milkman. Caleb played the role of Dog in the club's 2018/2019 production Sit, James. Caleb then starred in The Tragedy of Errors at On the Edge Fringe, 2019.
Caleb plays C.I.A Agent Steve Williams in the Club's 2019/2020 touring production Barefoot on the Moon.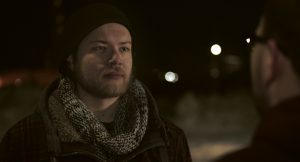 Caleb is a poet, performance artist and a provocative media artist who's work has been featured in the Breaking Text Festival and the Duality Project. Caleb also works as a theatre technician and serves as the Technical Director of the Proscenium Club.